Kim just donated $24.36
Maryann just donated $52.20
Anne just donated $26.10
Andrew just donated $52.20
Col & Deb just donated $52.20
Matt just donated $52.20
John & Monig just donated $52.20
Jye just donated $100.00
Ann just donated $20.88
IN 2020, THE MS GONG RIDE IS PROUD TO LAUNCH THE VERY FIRST VIRTUAL OPTION!
Sign up for FREE to the MS Gong Ride Virtual
Select from a range of distances riding to Wollongong, or choose your own distance.
Track you kilometres, tell your friends, and Fight MS!
The MS Gong Ride Virtual. RIDE SOLO. RIDE UNITED. RIDE FOR MS. RIDE FOR FREE!
Enter now for FREE and forge your own journey between 1 October until 1 November to FIGHT MS, away from the crowds.
This year, no one will miss out on this sell-out event. Wherever you are, you too can take part and fundraise to make sure every person facing MS can do so with the support they need.
In 32 days or less, your challenge is to rack up the kms on your chosen route from 82km up to 3,740km - the equivalent of riding from Perth to the 'Gong! Check out the routes here.
Your challenge takes place from 1 October to 1 November. Your personal fundraising page will update on 1 October to allow you to sync your fitness app and start logging your rides. You will not be able to sync your app or track progress before the challenge begins on 1 October.
You'll have 32 days to complete your challenge and raise vital funds to support the 25,000 people living with multiple sclerosis, and the 10 new people diagnosed every week here in Australia.
Will you go the distance this October?
COMPLETE THE EPIC MS GONG RIDE VIRTUAL CHALLENGE FOR FREE ANYWHERE BETWEEN 1 OCTOBER - 1 NOVEMBER. RIDE LOCALLY, CHOOSE YOUR OWN DISTANCE, MAP YOUR OWN ROUTE OR TAKE PART INDOORS WITH A STATIONARY BICYCLE.
Through lush forests, straight roads, coastal scenery, or watching a documentary - the virtual challenge is the virtual challenge is your ride, your way.
YOUR FUNDRAISING EFFORTS SUPPORT PEOPLE LIVING WITH MULTIPLE SCLEROSIS.
WHERE
ANYWHERE YOU CAN SAFELY RIDE A BIKE.
YOUR STREET, THE PARK, ALONG BIKE TRACKS, IN THE GYM OR AT HOME
WHEN
THURSDAY
01 OCTOBER 2020

TO
SUNDAY
01 NOVEMBER 2020

FREE ENTRY!
PORT MACQUARIE
TO WOLLONGONG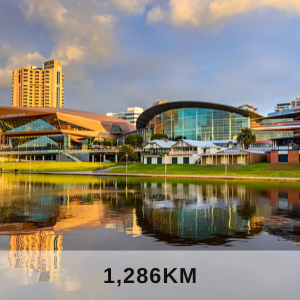 ALICE SPRINGS
TO WOLLONGONG