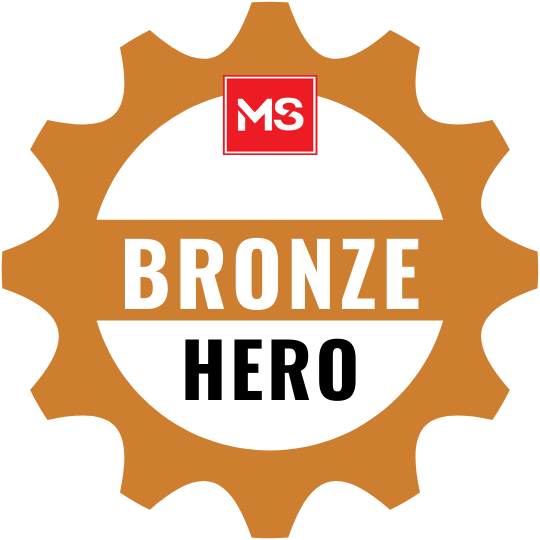 Fundraising Rank: 35 / 1,711
I'M RIDING 200KM THIS OCTOBER
TO FIGHT MS
My Activity Tracking
Distance
216km
My Goal
200km
Distance Rank: 581 / 1,711
I'm riding to fight MS!
As most of you know I ride to fight MS every year.
Due to Covid, the Sydney to Gong Ride 2020 has been changed to "RIDE TO FIGHT MS" over the month of October.
I have pledged to ride 200 km's solo by the end of October to help support friends, colleagues & customers who have family members living with multiple sclerosis and will be taking my first ride tonight!!
It won't be easy, but it's nothing compared to what people living with MS face every day as they live with this cruel disease.
Multiple sclerosis strikes young people in the prime of their lives and there is no known cure. The average age of diagnosis is just 30 years old and 4 people are diagnosed with MS every working day.
So I'm taking on this personal challenge to fight MS and ride for those who can't ride themselves...
But I need your help!
Please sponsor my ride and support our efforts to fight MS!
Over the past 4 years combined, I have raised over $8,000… This year my goal is to raise over $500
Please make a donation from as little as $5, it all counts!