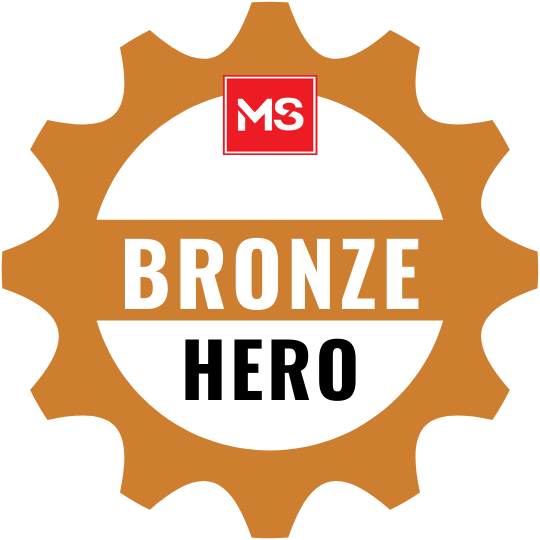 Fundraising Rank: 34 / 1,711
I'M RIDING 82KM THIS OCTOBER
THE DISTANCE FROM
Sydney TO WOLLONGONG
My Activity Tracking
Distance
85km
My Goal
82km
Distance Rank: 881 / 1,711
This is my first ride and its for my Uncle Steven
Hi my name is Christian, I am 11 years old and I am taking part in the MS Gong Ride Virtual, the Ride to Fight MS. 
This is my first ride and although I am a little disappointed that I can't do the actual ride to Wollongong, the mission still remains the same!
I start my challenge of 82km tomorrow on 1 October. You will be able to see my progress here on my page and support me along the way!
Why am I fundraising?

I am fundraising because my Uncle Steven has MS. He was diagnosed 23 years ago when he was only 21. My uncle was a very fit and healthy person who participated in a lot of sports and then one day it all changed for him. From looking at my Uncle you don't really see that he has Multiple Sclerosis, he does drag his leg a little bit but physically he looks ok. What people don't see is how he feels on the inside...the fatigue, the constant pain, the pins and needles.
For instance, can you imagine waking up one day unable to do the everyday things you would usually take for granted? Like not being able to see properly (or at all), you physically can't get out of bed, can't walk to the phone to call someone – anyone – or live a life without pain?
All of a sudden, your world has changed.
My mum and her team, Gong Ballistic have been fundraising and supporting people with MS for 12 years now raising over $450,000. I have been inspired by watching my mum, uncle, big brother Michael and her team ride for so many years that I also want to help my Uncle live a better life as well as all the 23,000 people who are currently living with MS in Australia.
Thanks to your generous support, the funds we raise will allow people living with multiple sclerosis to access vital MS support services. Support to keep Aussies living with multiple sclerosis connected to others and connected to the information and services they need to live their best life.

Thank you again for your support, any donation whether it's big or small will go a long way in helping me help others with MS.
Many thanks,
Christian