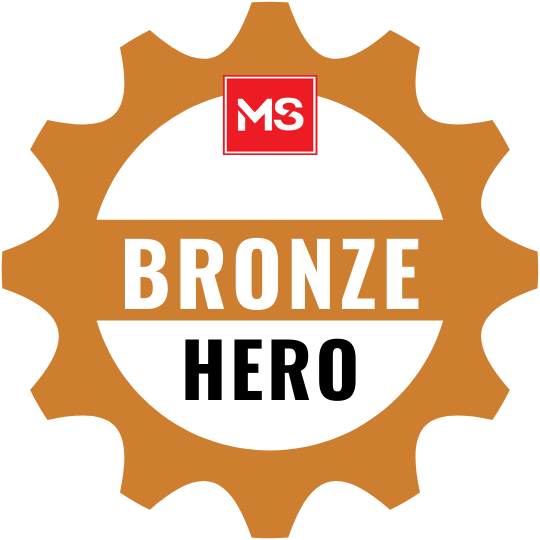 Fundraising Rank: 42 / 1,706
I'M RIDING 1286KM THIS OCTOBER
THE DISTANCE FROM
Adelaide TO WOLLONGONG
My Activity Tracking
Distance
1,406km
My Goal
1286km
Distance Rank: 22 / 1,707
I'm taking the Challenge to fight MS!
I am taking part in the MS Gong Ride Virtual, the Ride to Fight MS.
I started my challenge on 1 October, and will be riding the equivalent distance of Adelaide to Wollongong. You will be able to see my progress here on my page and support me along the way!
The distance is 1286km, or a little over 40km/day for 31 days, or just over 280km/week for 4½ weeks.
When possible, I will be riding at the following times:
Monday 8-10 -> about 45km with the 'Geriatric Group'
Wednesday 6:30-8 -> about 55km with a faster group over a hilly course
Thursday all day -> about 80km covering a few laps of Mt Panorama, and Hal's ride in the afternoon
Friday 6:30-8 -> about 35km on the 'Skippy' ride
Saturday 8-10 -> about 55km on a randomly chosen course with the BADBUGs
Sunday 9:00 - 10:30 -> about 45km on the HERD Saturday Doughnut Ride on Zwift. This event is live streamed (above) or at  https://www.twitch.tv/vinags
Why am I fundraising?
My darling wife Dianna has MS, and the money raised will help research into a cure and treatment of symptoms.
Thank you again for your support!