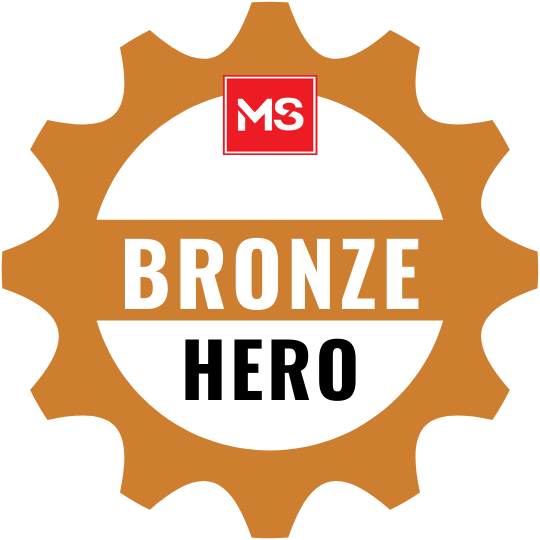 Fundraising Rank: 23 / 1,706
I'M RIDING 82KM THIS OCTOBER
THE DISTANCE FROM
Sydney TO WOLLONGONG
My Activity Tracking
Distance
173km
My Goal
82km
Distance Rank: 632 / 1,707
I'm taking the Challenge to fight MS!
I am taking part in the MS Gong Ride Virtual, the Ride to Fight MS.
I start my challenge on 1 October. You will be able to see my progress here on my page and support me along the way!
Did you know that multiple sclerosis affects more young people than any other chronic neurological condition? It can strike anyone at any time and the symptoms vary so widely.
I'm going to ride a total of 82kms (the distance from Sydney to Wollongong) during the month of October.  I'm not going to do it all in one go (can you imagine?! Me?! haha) but I think I can make it.  Help me out by donating on my page.  I want to get to $1000!
Thank you for your support!