VOLUNTEER ROLES
EVENT VILLAGES
TEMPE | ENGADINE | WOLLONGONG
SUNDAY 6 NOVEMBER 2022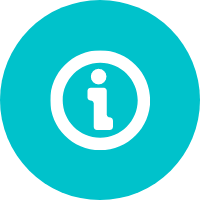 INFORMATION
Information volunteers assist participants with general information, event timings and directions. Information volunteers will be stationed within the marquee or out and about, roaming the site.
ENTRY KIT
Entry Kit volunteers assist participants who need to collect their entry kit or replace a lost bib. This role involves customer service and attention to detail, and the use of iPads to process bib changes and check registrations.
CLOAKROOM
Cloak room volunteers will be assisting with bag drop off and collection. Participants drop their bags at the start sites Tempe or Engadine, the bags get loaded on to trucks and delivered to the Finish Village in Fairy Meadow for them to pick up!
START/FINISH CHUTE
Our volunteers at the Start and Finish Chutes will be ensuring our participants move through the chutes safely, as well as welcome our riders and runners back as they finish!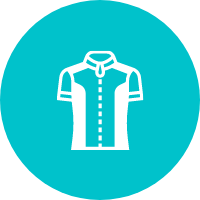 MERCHANDISE
Merchandise volunteers at the Finish Village assist participants with purchase of MS cycling jerseys, running gear, beanies and everyone's favourite, Bernard the Bear! This role includes money handling, and the use of an iPad for the Shopify Point of Sale system.
KIDS ZONE
The Kids Zone at the Finish Village in Fairy Meadow is a space full of fun games and activities. Volunteers here will help set up the area and encourage kids to enjoy what is on offer.
MS RETREAT
Volunteers in the MS Retreat at the Finish Village in Fairy Meadow will assist in providing an exceptional experience to fundraisers, including welcoming guests and serving food and beverages.
TRAIN TICKETS
Train Ticket volunteers will be stationed at the Fairy Meadow Train Station. You will be scanning participants train tickets using an iPad. You may also need to help them purchase one online if required.
VOLUNTEER COORDINATOR
The Volunteer Coordinator supports volunteers by managing the Volunteer Marquee. This includes sign in, record keeping, and assisting our Team Leaders during their shifts.
EVENT ASSISTANT
As an Event Assistant, you will be filling the roles of any absent volunteers or assisting in a position which requires further support. This role gives you the opportunity to work across different areas of the event!
VOLUNTEER MARQUEE
In this role, you will support the Volunteer Coordinators to ensure all volunteers are checked in and provided with their items, before directing them to their work area. You will be a support to volunteers during their shift and may assist in other areas that need further support during the day.
Here's what our volunteers have to say about volunteering and why YOU should get involved...
"Feeling great satisfaction in belonging to such a wonderful organisation who are supporting the fight against MS"
"Its a huge event and you work with some lovely people and the riders appreciate what you are doing as a volunteer."
"Great ride and great to help riders"
"It was super great to get out and cheer on the cyclists in support of a great cause!"
"Great opportunity to encourage & support people to ride & to help raise awareness & funds for MS."
"It is incredibly rewarding and an amazing experience"
"I have been working as a volunteer in community events for 20 years. The MS Gong Ride is right up there in terms of organisation, volunteer involvement and interaction and fun on the day.."
"It's fun, a whole lot of people working together to raise money for a worthwhile cause"
"Its an amazing experience for all involved."
"You meet amazing people that share the same passion in raising awareness whilst having a fun day. "
"It is an awesome effort and everyone should be part of it."
"It was great to be part of such a wonderful day."
"It was great fun, met some lovely people and did something worthwhile."
COURSE AND REST SITES
SUNDAY 6 NOVEMBER 2022
MOBILE MECHANICS
Our Mobile Mechanics provide basic mechanic support along the course. They will ride with participants from Tempe to Fairy Meadow, stopping to assist anyone who might need a tyre change or pump.
COURSE MARSHAL
Course Marshals are positioned at specific locations along the course and direct, encourage and cheer on our participants as well as advise of any approaching hazards. Course Marshals are required to make their own way to their allocated location.
REST SITE ASSISTANT
Rest Site Assistants will assist with set up, running and pack down of a course Rest Sites, where water is available for our participants. Keep our participants hydrated or perhaps serve them with a treat of a muffin or banana!
MOTORCYCLE MARSHAL
Motorcycle Marshals patrol a designated section of the course, relaying messages about accidents, breakdowns, or potential hazards. Motorcycle Marshals may also be required to assist police with controlling downhill descents for cyclists.
REST SITE MANAGER
Rest Site Managers are responsible for overseeing the set up, running and pack down of a course Rest Site. You will be supervising a team of volunteers and work closely with operational staff. The running of the Rest Site will include maintaining a clean site, directing cyclists in and out of the site, managing issues that may arise, and communicating with MS Staff/Event Operations.
SECTOR MANAGEMENT TEAM
The course is broken into 7 sectors with each looked after by a Sector Management Team. These volunteers will coordinate and supervise Course Marshals, attending to incidents and report to the Operations Manager ensuring that the sector is managed safely and efficiently.
Sector Managers will require a national police check, and need to own and operate their own car for the role.
DRIVERS
There are various volunteer roles that require Drivers. To be eligible as a Driver, you will need your open Australian drivers licence, to be 25+ years of age, and to be comfortable driving either an automatic ute or 12 seater van.
Please let us know in your volunteer application if you fulfil these requirements. These are hard roles for us to fill.
Would you like to be more involved in the operations of an event and improve your leadership skills? Try one of our Team Leader roles from supervising an area of the course, a rest site, or a marquee at the Event Village.
Being a Team Leader is a great way to improve your leadership and communication skills and will provide you with an insight to the operations of a large-scale fundraising event.
Team Leaders are responsible for supervising a team of volunteers, as well as ensuring a work area is set up/packed down and run smoothly. Team Leaders will also be required to effectively communicate with MS Event Staff and other operational staff.
All Team Leaders will be supported by a Volunteer Coordinator or Manager and will be sent all instructions pre event.
PLEASE NOTE: SOME TEAM LEADER ROLES REQUIRE A NATIONAL POLICE CHECK