Anonymous just donated $24.00
Doris Ng just donated $50.00
Rohit just donated $35.00
Peter Vermette just donated $515.00
Benevity - just donated $232.85
Benevity - just donated $87.00
Benevity - just donated $52.00
Benevity - just donated $25.00
Benevity - just donated $105.00
Benevity - just donated $137.00
Benevity - just donated $21.00
Benevity - just donated $41.00
Benevity - just donated $101.00
Benevity - just donated $51.00
Good2Give just donated $100.00
Colin Vincent just donated $52.20
Conrad Van Den Brink just donated $300.00
Alfred Chung just donated $161.82
SCC Money Tin just donated $261.40
Montague Vets just donated $78.30
1,712
RIDERS
$785,185
RAISED
394,784
KM
ACHIEVED
302
TEAMS

This year, no one will miss out on the Ride to Fight MS. Wherever you are across Australia, you can take part and make a difference to the lives of 25,600 Australians living with MS.
This October, ride virtually to the Gong and choose your challenge from eight destinations around Australia, ranging from 82km to 3,740km.
THE MS GONG RIDE VIRTUAL


RIDE SOLO. RIDE UNITED. RIDE FOR MS.


RIDE FOR FREE!
2

RIDE TO FIGHT MS
Log your rides and challenge yourself in October
3

SHARE AND RAISE
Share your challenge and fundraise to Fight MS
MEET THE MS COMMUNITY
Meet the people who inspire us to Ride to Fight MS!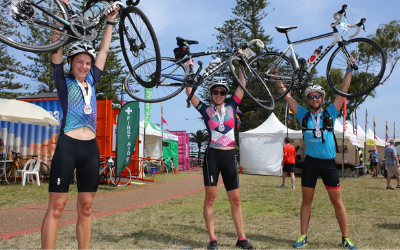 DIFFERENCE YOU MAKE
You are making sure no one has to face MS alone.
FUNDRAISING
Tips and tools to kickstart your fundraising.
Offering vital support and services
for people living with multiple sclerosis
while the search for a cure continues