I registered in the 2021 MS Gong Ride. Am I still registered for 1 May 2022?
Yes, if you registered in the 2021 MS Gong Ride, you are already registered for the MS Gong Ride that will take place on 1 May 2022.
Why have the Finish Village and distances changed?
Due to planned roadworks, the MS Gong Ride Finish Village is moving to Thomas Dalton Park, Fairy Meadow.
This also means there are slight changes to the event distances:
Tempe Start: 79KM; Engadine Start: 52KM
THE CLASSIC RIDE STARTS IN
DATE
Sunday 1 May 2022
DISTANCE
79KM
START LINE
Tempe Recreation Reserve, Tempe
FINISH LINE
Thomas Dalton Park, Fairy Meadow
START TIMES
6.30AM - 8.15AM (Rolling Waves)
COURSE
View Course Maps
AGE LIMIT
12 years or over on Event Day.
Riders between the ages of 12 and 17 are the responsibility of their guardian,
and must remain with them for the duration of the ride.

YOUR COMMUNITY IS WAITING
Our exclusive MS Gong Ride Facebook group is the perfect place to see what other riders are up to, chat about all things cycling, ask questions and share progress of your Ride to Fight MS.
You'll be raring to go this October, with this amazing support crew cheering you on!

MERCHANDISE
LEADERBOARD FUNDRAISING TOOLS
In support of everyone living with MS, as long as my legs continue to work I will keep challenging myself in the MS Gong Ride. No matter how tough it gets, I think about how Dad (living with multiple sclerosis since 2010) would love to be doing the ride with me and am thankful that I can get on a bike and ride.

Chris Stoddard
MS Gong Ride Participant
YOUR RIDE IS MAKING A DIFFERENCE
23,283
connections were made with the MS community through MS Connect
1,407
people sought advice from the MS Nurse Advisor and Social Work Advisor Service
6,178
people registered for an MS educational webinar
900+
people participated in an MS-led Peer Support Program
CHALLENGE YOURSELF SOLO
The routes are safe and enjoyable for solo cyclists out for an epic day's ride. The Gong Ride community is naturally social and supportive, so you'll have no trouble joining others for training or during the event. It's a great vibe, you'll make plenty of friends on the day!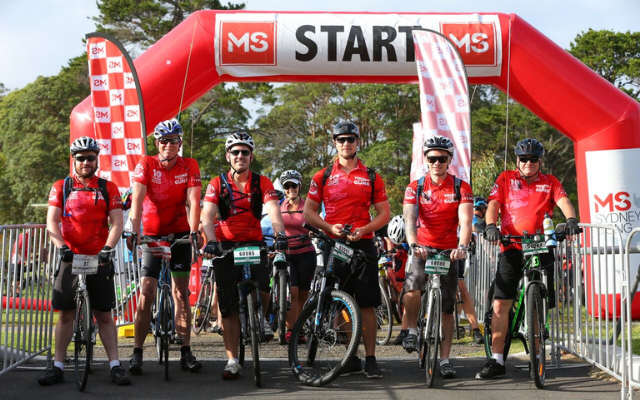 TACKLE IT AS A TEAM
Why not share this iconic experience with your colleagues, mates and family? Teaming up helps with not only your training and fundraising but also logistics on the day. Grab a bunch of mates, get your places early and go for it!
Thank you to all our amazing 40th MS Gong Ride sponsors and supporters.
Your support is invaluable to the event, and we couldn't host it without you!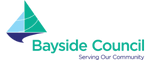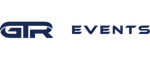 Your fundraising coach Fleur and our Supporter Engagement Team are here to help you with everything you need to succeed and reach your fundraising goal to Fight MS.
Don't forget to check out our FAQs for the most common questions