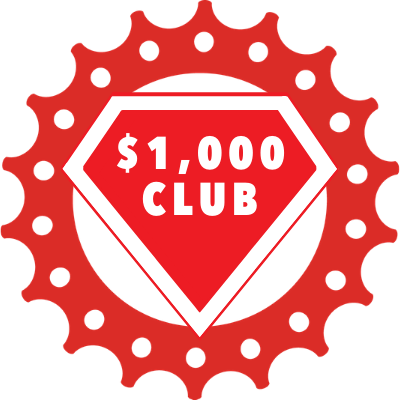 I'M RIDING 0KM THIS OCTOBER
TO FIGHT MS
I'm taking the Challenge to fight MS!
❤️ On the 1st of May I am taking part in the 40th MS Sydney ➡️ Wollongong Ride!
Why am I fundraising?
MS affects more young people than any other chronic neurological condition. The average age of diagnosis is 30 years with no known cure. ❤️‍🩹
Every person's MS varies:
- not being able to see properly (or at all)
- loss of balance and ability to walk
- pins and needles 
- chronic pain 
🙏🏼 Your support will help people receive vital support, treatments, and services to help them live well at home, remain connected to work, and be part of the community.
❤️❤️❤️❤️❤️
Thank you again for your support!
I'M RIDING
0kms

TO FIGHT

MS
MY CHALLENGE STARTS IN
CHALLENGERIDES
0
CHALLENGEKMS
0kms
westmead hospital cardiology
DISTANCE ACHIEVED

AMOUNT RAISED


IVANA TRIVIC


40TH MS GONG RIDE CLASSIC




WESTMEAD HOSPITAL CARDIOLOGY

TARGET:

0KM

TARGET:

$500

SANDEEP ARUN


40TH MS GONG RIDE CLASSIC




WESTMEAD HOSPITAL CARDIOLOGY

TARGET:

0KM

TARGET:

$350

MARYAM DAOUD


40TH MS GONG RIDE CLASSIC




WESTMEAD HOSPITAL CARDIOLOGY

TARGET:

0KM

TARGET:

$350

MARK PENAFIEL


40TH MS GONG RIDE CLASSIC




WESTMEAD HOSPITAL CARDIOLOGY

TARGET:

0KM

TARGET:

$750

SARAH KIM


40TH MS GONG RIDE CLASSIC




WESTMEAD HOSPITAL CARDIOLOGY

TARGET:

0KM

TARGET:

$1,000

GEORGE SANTO


40TH MS GONG RIDE CLASSIC




WESTMEAD HOSPITAL CARDIOLOGY

TARGET:

0KM

TARGET:

$1,000

NEIL ROSS


40TH MS GONG RIDE CLASSIC




WESTMEAD HOSPITAL CARDIOLOGY

TARGET:

0KM

TARGET:

$350

KEVIN ALCANTARA


40TH MS GONG RIDE CLASSIC




WESTMEAD HOSPITAL CARDIOLOGY

TARGET:

0KM

TARGET:

$350

LLOYD DAVIS


TEAM CAPTAIN




40TH MS GONG RIDE CLASSIC




WESTMEAD HOSPITAL CARDIOLOGY

TARGET:

200KM

TARGET:

$350

MATTHEW HAN


40TH MS GONG RIDE CLASSIC




WESTMEAD HOSPITAL CARDIOLOGY

TARGET:

0KM

TARGET:

$350