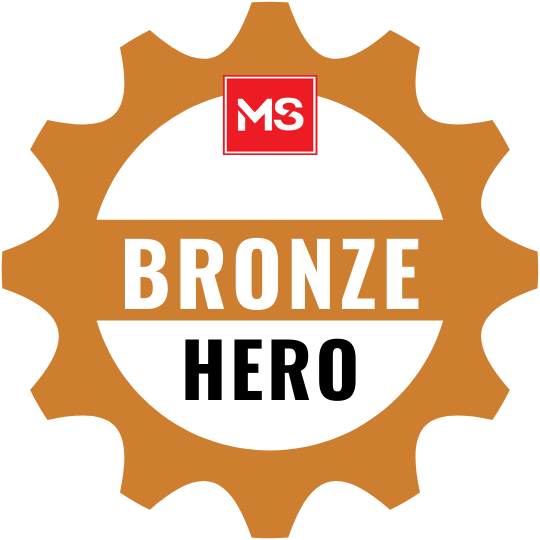 Fundraising Rank: 18 / 1,710
I'M RIDING 500KM THIS OCTOBER
TO FIGHT MS
My Activity Tracking
Distance
503km
My Goal
500km
Distance Rank: 250 / 1,708
I'm taking the Challenge to fight MS!
I am taking part in the MS Gong Ride Virtual, the Ride to Fight MS.
I start my challenge on 1 October. You will be able to see my progress here on this page and if you wish add a donation to support the cause.
Why am I fundraising?
Put simply, MS is hideous disease that affects my beautiful wife, Liz and I feel helpless to combat it. This way I can do something practical to raise funds for smarter people than me that might find a cure for her and many others with MS. 
If you choose to donate, then I thank you for your support.