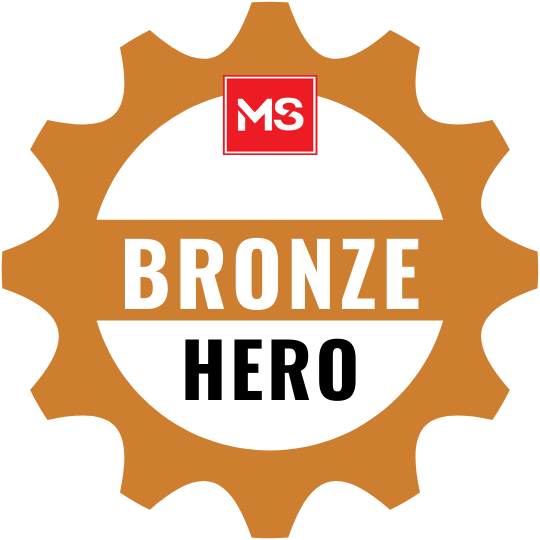 Fundraising Rank: 55 / 1,710
I'M RIDING 82KM THIS OCTOBER
THE DISTANCE FROM
Sydney TO WOLLONGONG
My Activity Tracking
Distance
50km
My Goal
82km
Distance Rank: 1026 / 1,710
Join, donate or sponsor Team M.I.C.H
I am taking part in the MS Gong Ride Virtual, the Ride to Fight MS with Team M.I.C.H.
We start our challenge on 1 October. You will be able to see my progress here on my page and support me along the way! You can ride with us, donate or sponsor our team.
Why am I fundraising?
Our dear friend Michelle Taylor was diagnosed 18 months ago with MS, so for us this cause has now become personal. Mich has been amazingly strong, facing every challenge that has come her way.
Now it's time to challenge ourselves to do this ride, and to raise as much money as we can to support MS families, and to help dedicated researchers continue their work to find a cure!
Multiple sclerosis affects more young people than any other chronic neurological condition and average age of diagnosis is 30. It can strike anyone at any time and the systems vary so widely.
For instance, can you imagine waking up one day unable to do the everyday things you would usually take for granted? Like not being able to see properly (or at all), you physically can't get out of bed, can't walk to the phone to call someone – anyone – or  live a life without pain? All of a sudden, your world has changed.
Thanks to your generous support, the funds we raise will allow people living with multiple sclerosis to access vital MS support services. Support to keep Aussies living with multiple sclerosis connected to others and connected to the information and services they need to live their best life.
Thank you again for your support!