1 OCTOBER - 1 NOVEMBER 2020
FREE ENTRY
Michelle Jones just donated $104.40
Nancy Varughese just donated $20.88
Geoff just donated $104.40
Michael Darby just donated $78.30
Alexandra Eleftheriou just donated $20.88
Alsten just donated $50.00
Michael Sousa just donated $500.00
Judith Van Es just donated $26.10
Stephen Yates just donated $52.20
Nicholas Gaylor just donated $52.20
Angus Dyson just donated $52.20
greg franklin just donated $20.88
Lauren Cooke just donated $20.88
Nhu Vo just donated $52.20
Alessandro Di Pietro just donated $20.88
Russell Standish just donated $52.20
Amanda and Ian Hunt just donated $52.20
Sarah Donovan just donated $20.88
Brad Toone just donated $104.40
1,568
RIDERS
$241,751
RAISED
282
TEAMS

This year, no one will miss out on the Ride to Fight MS. Wherever you are across Australia, you can take part and make a difference to the lives of 25,600 Australians living with MS.
This October, ride virtually to the Gong and choose your challenge from eight destinations around Australia, ranging from 82km to 3,740km.
THE MS GONG RIDE VIRTUAL


RIDE SOLO. RIDE UNITED. RIDE FOR MS.


RIDE FOR FREE!
SUPPORT A RIDER
SUPPORT A RIDER OR TEAM IN THEIR
RIDE TO FIGHT MS!
1 OCTOBER - 1 NOVEMBER 2020
MANAGE YOUR PAGE
ALREADY REGISTERED?
LOGIN TO SHARE AND MANAGE YOUR PAGE
2

RIDE TO FIGHT MS
Log your rides and challenge yourself in October
3

SHARE AND RAISE
Share your challenge and fundraise to Fight MS
Offering vital support and services
for people living with multiple sclerosis
while the search for a cure continues
MEET THE MS COMMUNITY
Meet the people who inspire us to Ride to Fight MS!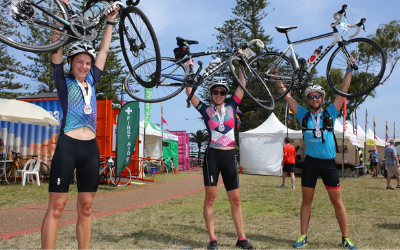 COMPETITIONS
You could win a $250 Harvey Norman voucher!
FUNDRAISING
Tips and tools to kickstart your fundraising.